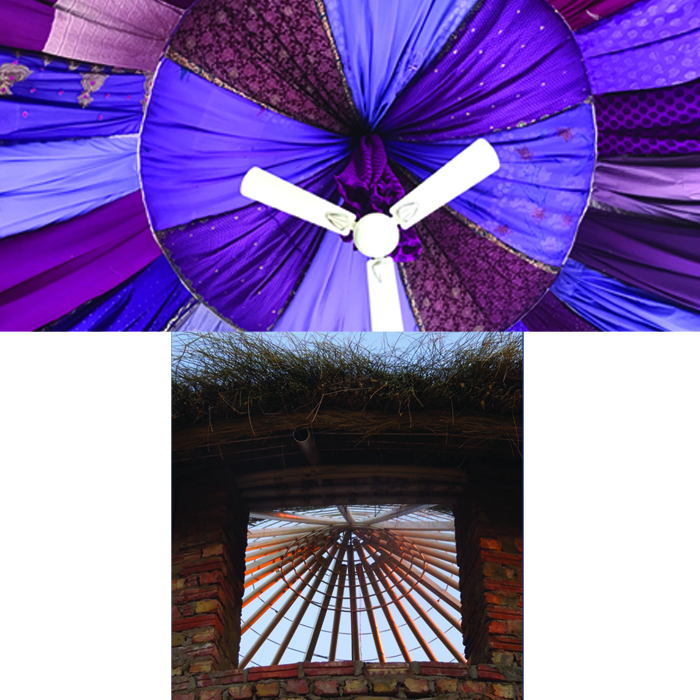 We are experienced hoteliers for over 30 years having opened one of the very first "guest houses" when Jaisalmer began its tourism trade. The changes from those day are many. But the traditional belief and practices inherent in "Welcoming a Guest into Our World" remain firm.
As a multicultural family, we bring a natural blending of cultures and perspectives to our services and interactions. Out work and life has given us a rich understanding of what is important to travelers and how to create unique and memorable experiences. We look forward to joining with you to realize yours.
We have sought to create a healthy environment that blends into and respects the desert and its people. We strive to work on alternative energy sources, practice resource conscious practices , and reduce our foot print  in the desert area.
Responsible Environmental Approach:
We maintain a car free environment. Electric vehicles are available  for transport
Use our own garden and cows to supplement our restaurant fare
Encourage water conserving practices, including rain harvesting sites
Use both conventional and solar lighting
Our beautiful doors, and other wiooden features, given the scarcity of wood, are from recycled teak
The sumptuous  silks and satins which adorn our rooms are thanks to the recycled beautiful saris of many local women.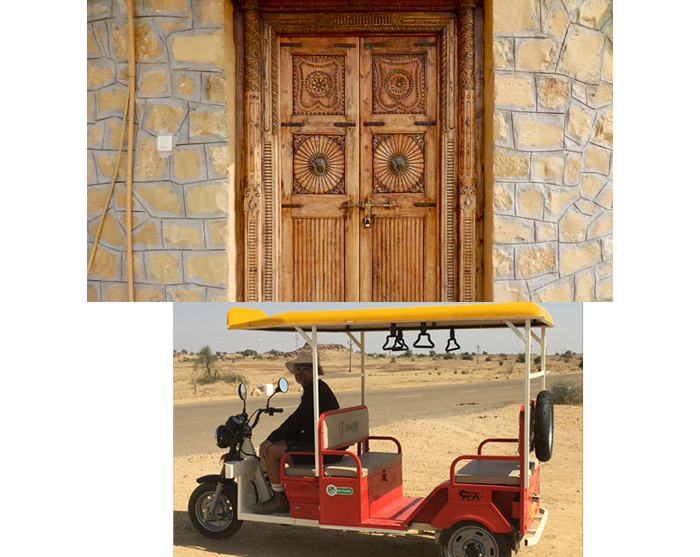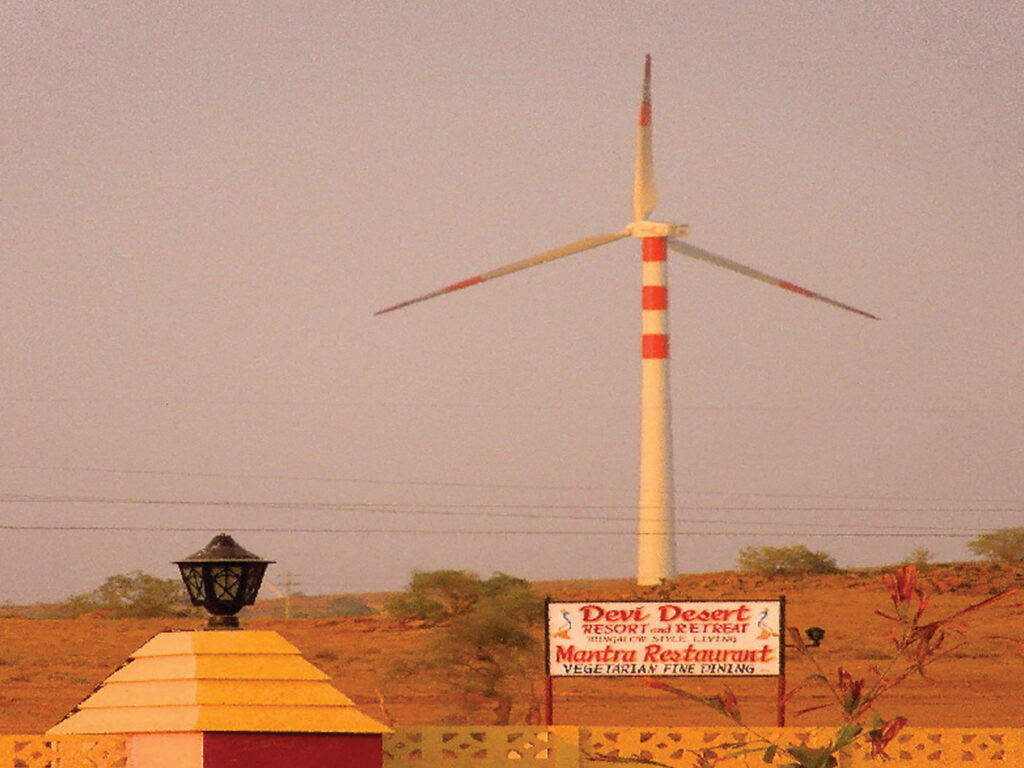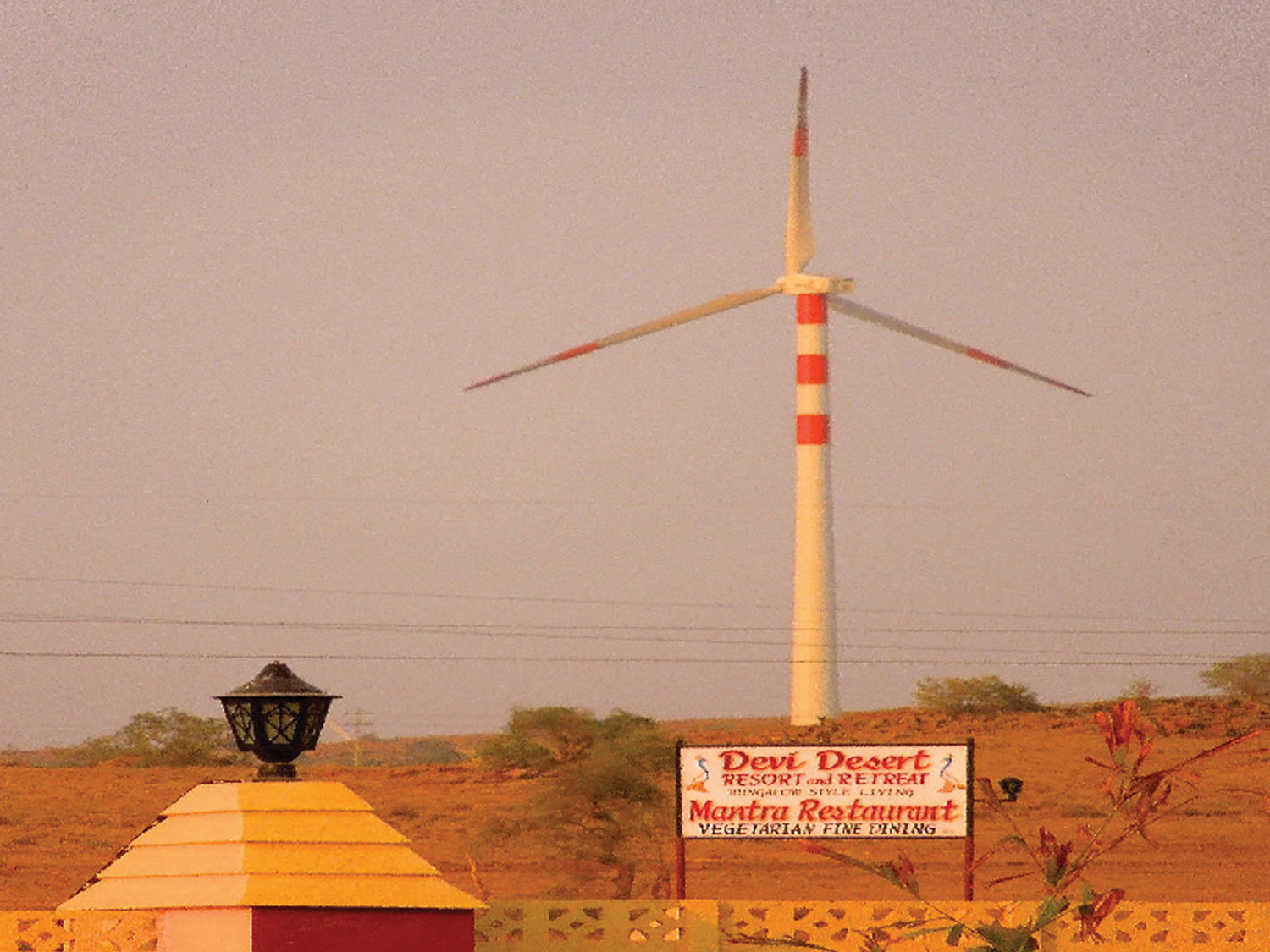 Our lodging has been specifically designed to create an environment that  Blends in with our surroundings. We employed traditional desert techniques using the wonderful yellow stone which gives Jaisalmer its famous "golden city" name as well as thatching which is energy conserving keeping the rooms cool in the desert heat and well as insulates them when the temperatures dip at night.