Relax and unwind on your spacious private terrace with vistas looking out onto the vast, unobstructed desert scape. Listen to the many birds that alight upon the thatched roofs In the morning, while sipping your tea. Enjoy the gentle rhythms of the herds that pass in our desert. After winding down from a day of touring., catch a brilliant sunset or star gaze in a night sky free of ambient light. Photo ops abound!
The Thar is a vast and varied desert landscaped filled with endless opportunities to encounter new experiences.
Walk the fossilized bluffs, to the monsoon lake, and cross through the animal herding lands that border our property Take a daytime jeep and visit desert forts, temples, and view village life. Catch the sunset atop a short camel jaunt.
Venture on a more extensive camel trek with our experienced guides and experience the real desert while you eat and sleep under the stars. Travel to our private overnite tent camp set amidst the dunes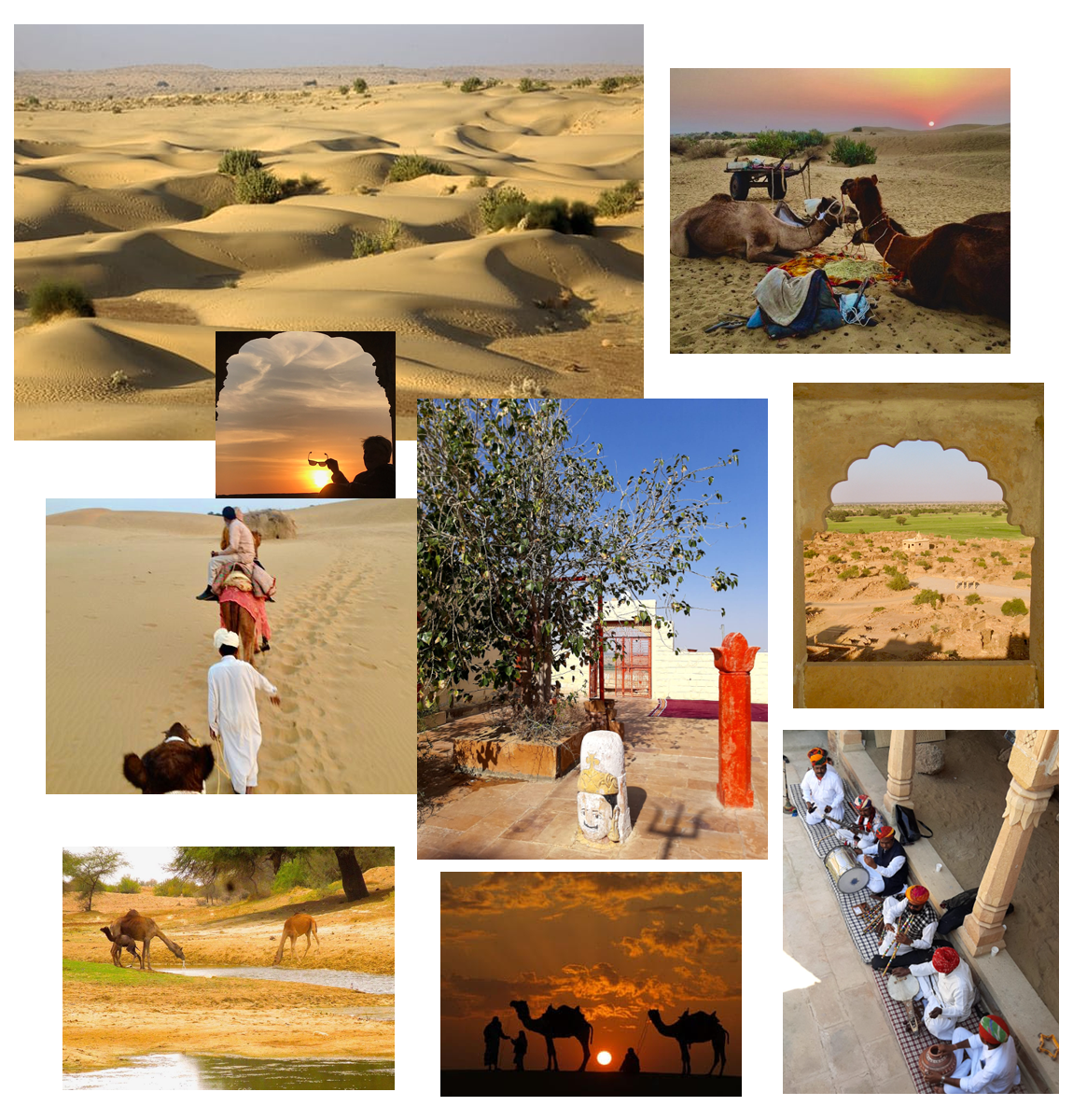 The golden city of Jaisalmer boasts something for everyone within its labyrinth car free streets lined with exquisitely carved sandstone buildings.
Wander the narrow pathways through the 12c. "Living Fort"- the only remaining fort in India that is still populated. The palace, Jain temples, house museums and small family run shops await you.
Visit the architectural gems in the town and view intricately carved havelis and other historical building nestled in the various byways off the marketplace
Stroll the beautiful 14c. Gadisar Lake. Meander around its shores to the temples surrounding it or take a paddle boat ride and get magnifiicient views of the fort.